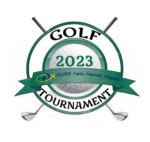 "FEED THE HUNGRY" GOLF TOURNAMENT
When: Saturday, August 19, 2023
Time: 8 a.m. Sign in; 9:00 a.m. Shotgun start
Where: Riverside Golf Club, 1451 NW Airport Road, Chehalis, WA 98532
ABOUT OUR PROJECT – All proceeds from this event will go to our current project. FHH is making plans for an agricultural "clean room", which is the preparation facility that meets the federal requirements that allow us to process salmon, fruits and vegetables for our food bank and other food ministry opportunities. This clean room is essential for helping our community and we value being able to provide meals for the less fortunate.
We're excited to announce we have partnered with a golf software team that specializes in simpler registration and event planning. The website link is: www.charitygolftoday.com/ywamfhh
SPONSORSHIP –  We are looking for event partners to sponsor the tournament by purchasing a golf package. These can include ideas such as shirt, water bottle, hat, golf towel, etc to make a successful and fun event. See suggested packages on the website www.charitygolftoday.com/ywamfhh and click SPONSOR
GOLFER REGISTRATION – Each golfer will receive continental breakfast, practice facility, 18 holes of golf with cart, lunch banquet and more. One mulligan and one 12″ string will be provided per golfer, with the ability to purchase more at registration. www.charitygolftoday.com/ywamfhh and click REGISTER.
Individual Golfer   $140.00 by July 31; $150.00 after July 31
Foursome   $560.00 by July 31; $600.00 after July 31
*Please note there is a minimum processing fee of $10.50 per person at registration. (There are additional processing fees when purchasing add-on packages: extra mulligans, strings and raffle.)
Questions? Contact Pat Ramsdell at (360)489-4031, email: Pat@YWAMFHH.com.