Our Partners
Thank you to our 2019 Golf Tournament Sponsors:
TRUSS Components
Olympic Food Equipment Sales, Inc
Celebrate Communion
Miles & Son
Capital Business Machines
Willamette Valley Corp
Phone Master
Vision Health
Stick Horse Cattle Co
Hertlein Grant Writing
Coldwell Bankers
Holland Insurance
Murphy Company
Duncan & Associates
Re/MAX Parkside Affiliate
Hoy Signs
Brincken Safe & Lock
Hardel Mutual Plywood
Thank you for all the generous donations to our Annual Auction 2019
Albertsons on Pacific Ave
Albertsons on Trosper Rd
Capital Florist
Haggen Food & Pharmacy
Costco / Hawks Prairie
Safeway on Harrison
Safeway on Cleveland
Safeway on Pacific
Smart Food Service Warehouse
Fred Meyer in Lacey
Stormans School of Cooking School
Lakeside Industries
VJ's Barn House & Mobile Home Building Supplies
Tangles with Donna Cutshaw
Beard's Framing
Abstract Precision Exercise
Black Lake Nursery and Feed
Refire Coffee
Heritage Meats in Rochester
Brineysea Delicaseas
Our Table Restaurant
Mountain Home Bakery
My 360 Aware / Darryl Carnley
Riverside Golf Course / Austin Abbott
Hairdresser's on a Mission
Table Host Sponsors
Paul & Rose Shorb / YWAM FHH
Charlie & Debbie Beukelman / YWM FHH
Jack & Pat Ramsdell / YWAM FHH
Elaine Fischer House / YWAM FHH
Rick & Virginia Legge / YWAM FHH
Dee Woods / YWAM FHH
David & Sharon Whitley / YWAM FHH
Hairdressers on a Mission
New Beginnings / Miles Musick
John Scott Real Estate / Garrett Lafferty
 
Gleanings for the Hungry is a Christian, non-profit organization. It operates as a mercy ministry arm of Youth With A Mission. Our mission is to help feed the hungry of the world both spiritually and physically. In the summer, we sun dry peaches and nectarines. We also produce a dried soup mix from bulk dehydrated vegetables. We have provided much needed food to approximately 100 countries around the world. Gleanings is located in the San Joaquin Valley, near Fresno, California.

Archdiocese of Seattle supports YWAMFHH food bank via the Catholic Relief Services Rice Bowl Grant.
Archdiocese of Seattle,
710 9th Ave, Seattle, WA 98104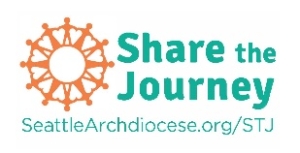 Vision Health: Trusted Optometrists Since 1983
Serving Olympia & Tumwater
Transforming lives through extraordinary eyecare.
210 Pinehurst Dr SW
Tumwater, WA 98501
(360) 357-3410
If you are looking to partner with YWAM Faith Harvest Helpers, please send an email to info@ywamfhh.com or call (360) 339-4726.